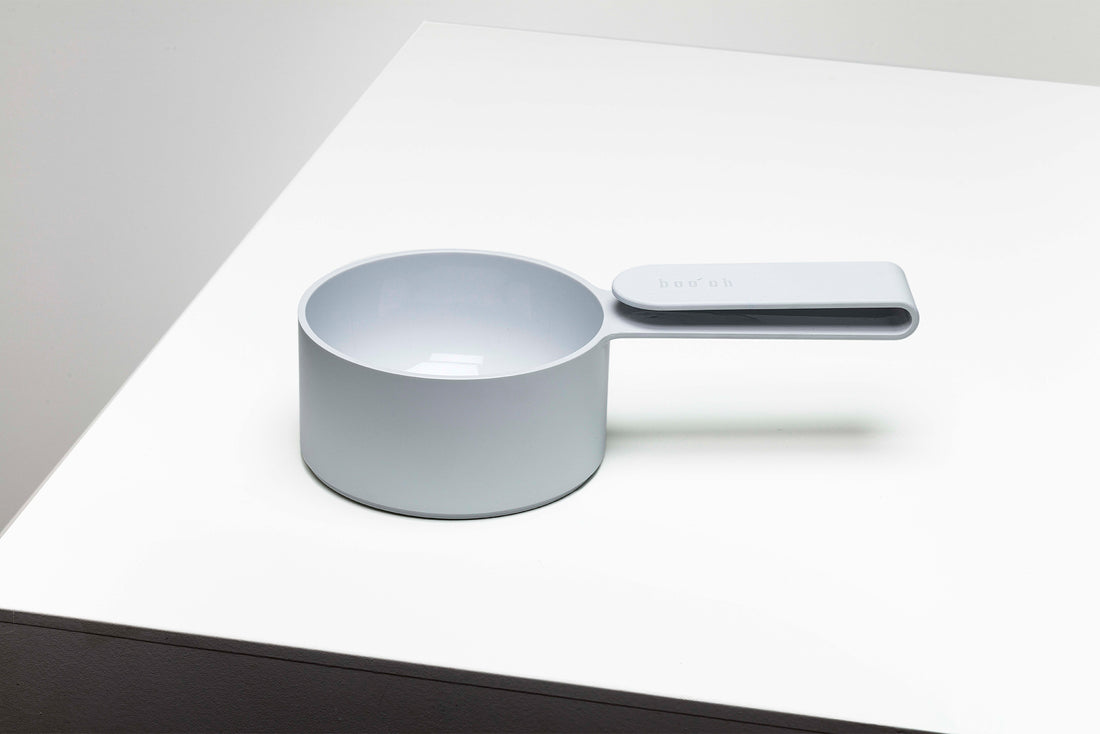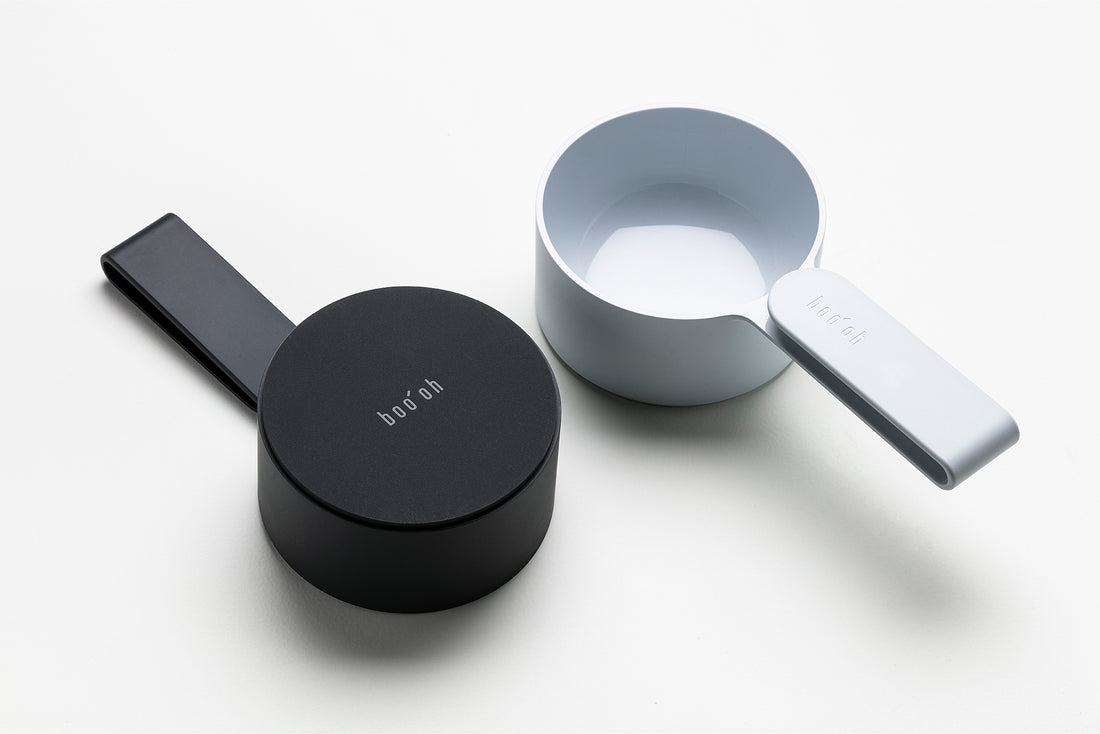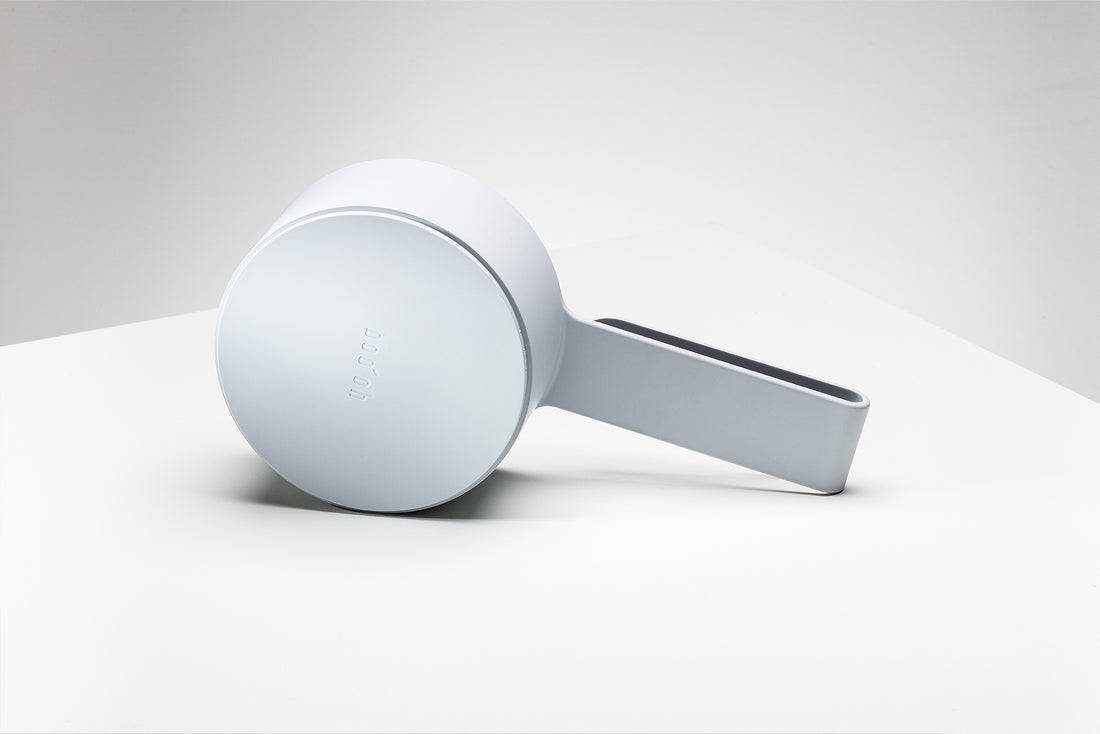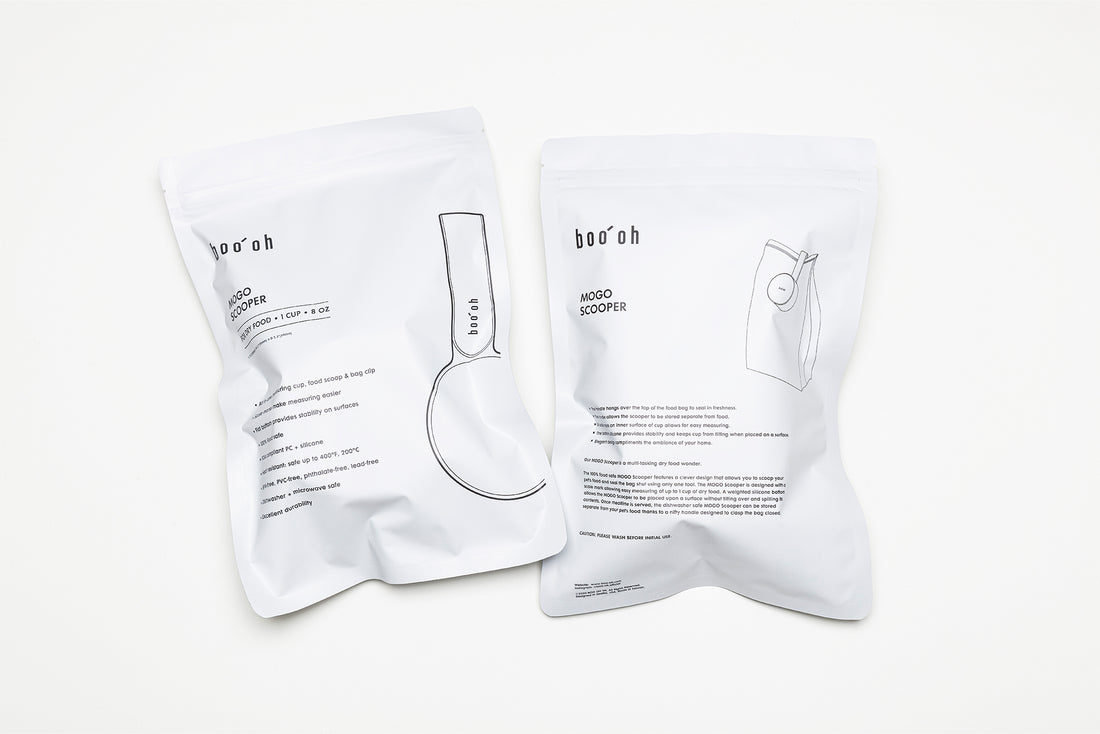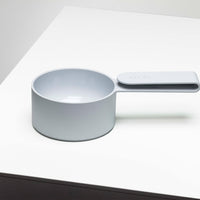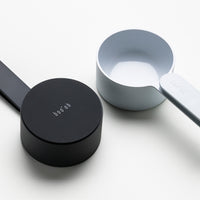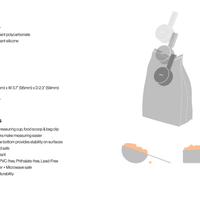 Our MOGO Scooper is a multi-tasking dry food wonder.
The 100% food-safe, easy-to-clean Mogo Scooper makes measuring up to one cup of dry food a snap. The weighted silicone bottom creates a freestanding base so that the contents won't spill. The innovative handle allows the scooper to be stored separately from the food while sealing the bag closed. 
After extensive testing and customer research, we designed the Mogo collection to address all of the needs of your pets' daily feeding habits. Our mission is to obsess over the details, so you can thoroughly enjoy every experience with your faithful companion.
FDA compliant polycarbonate, FDA compliant silicone
L 7.5"(189mm) x W 3.7"(95mm) x D 2.3"(59mm)